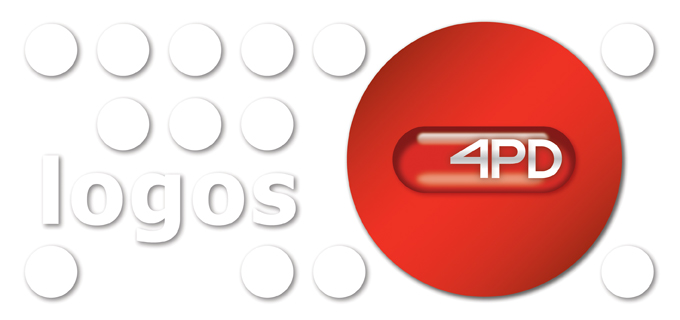 Stand out from the crowd
First impressions count so give you and your company a head start by commissioning 4PD to create your company branding to differentiate your offering from that of your competition.
The foundation of any brand is the logo. The image it projects shoud reflect the qualities you want your customers to associate with your company.
4PD create simple, bold and memorable logos which capture the brand's personality and engages with your target market.
Evolve or die
The technological world is evolving at a fast pace and no company can afford to stand still. Every company's brand has to evolve as well. Evolution of a long established brand can be subtle. There is a trend for logos to appear 3D. 4PD are adept at creating this 3D illusion with just 2D light and shade.
Brand boosters
Evolution can be revolutionary. A whole new brand with a fresh and vibrant style can be created. One which will re-energise the brand. One which will re-engage the consumer.
4PD are ready to take-on projects and create brands that take-off!