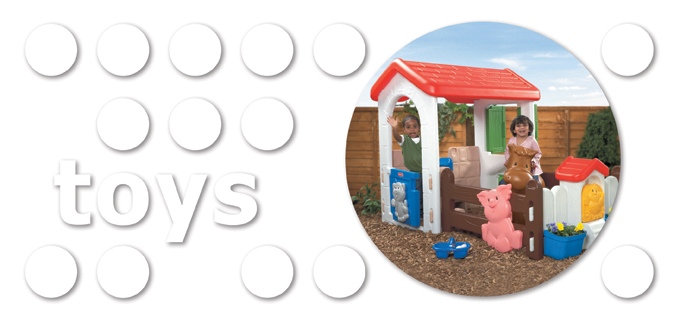 Fisher-Price Farm Yard Play Set
There are a number of classic themes for toys, one of which is a farm yard. Through research it was discovered that no one made a farm for the garden. As children adore farm animals it seemed a promising concept.
The product had to comply with Fisher-Price's strict toy safety regulations so there were many challenges to overcome during the development process.
A project of this size and complexity required a great team made up of talented individuals who worked very hard to ensure that the finished product was delivered on time.