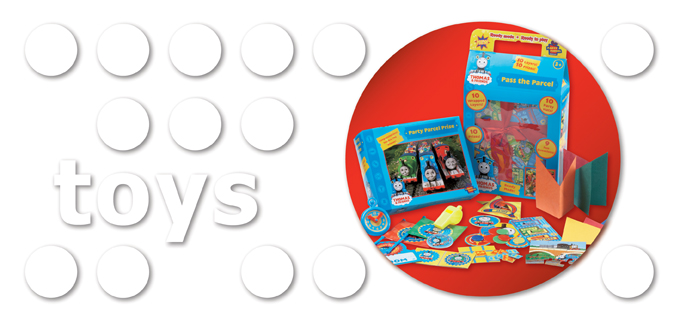 Pass the Parcel
A manufacturer had to be sourced for this item as it hadn't been produced before.
The size and content had to be carefully judged to meet the target price point.
All the artwork for the content, CAD files for the plastic items and packaging artwork had to be created.
The concept was rolled out across seven major licenses including Disney Princess and Winnie the Pooh.
The finished product was praised by the Daily Express when it was featured in the Sunday supplement.