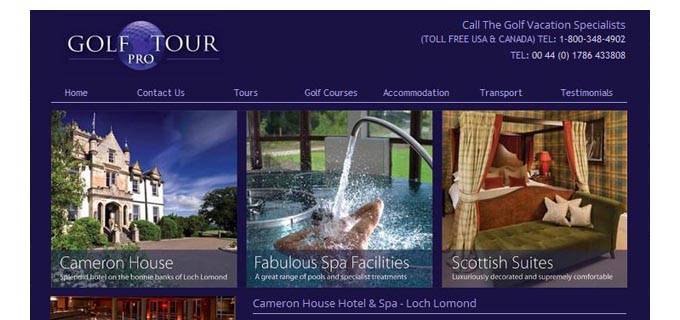 Golf Tour Pro
St Andrew Associates had a number of golf vacation websites but 4PD felt it would be better to have one overarching brand. In a crowded marketplace it was very pleasing to come up with the name Golf Tour Pro which describes the business precisely whilst also integrating the classic golf term Golf Pro.
Golf Tour Pro specialise in Scottish golf holidays so 4PD created a number of concepts for the style of the website with a hint of Scottish style.
Scotland, the home of golf, has golf courses and hotels set in spectacular scenery so it was important to convey this to the website visitors with fabulous photographs.